By Ken Klein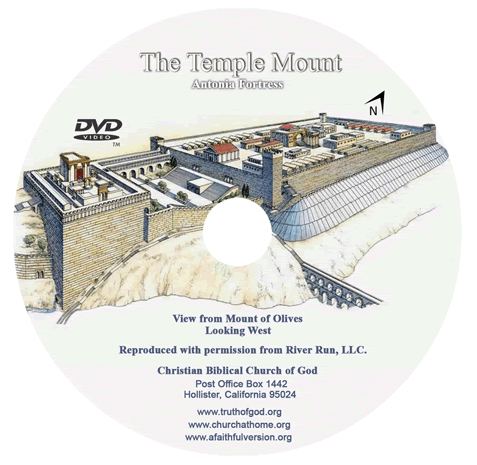 "In honor of God, Solomon built the first temple in Jerusalem without the sound of a hammer or any tool at the building site. The stones were quarried many miles away and when they were brought to the temple area, they fit perfectly. God promised the people that His eternal presence would never leave the temple as long as they followed God's law. However, this first temple was eventually destroyed by the Babylonians; a second temple built by King Herod was also dismantled, this time by the Romans in A.D. 70.
Yet, the Bible predicts that another temple will be built in Jerusalem before the final return of Jesus Christ. Paul, the Apostle, predicted that in the end time the Antichrist would enter into Jerusalem and set himself up in God's temple, proclaiming himself to be God. (II Thessalonians 2:4).
This compelling DVD challenges centuries of tradition when discussing the intriguing question of the exact location of these two ancient temples, which in turn identifies where a third and final temple will be built before the Messiah's return. Join us as we pinpoint where past history will meet future prophecy."
The Christian Biblical Church of God has a limited number of these DVDs available at no cost for those interested. To get your free copy, please request the "Jerusalem and The Lost Temple of the Jews DVD" using our contact page.