Book:
God's Bible Pathway For Children
The "Book of Proverbs" contains many very good teachings about the "Way of God." Many of the teachings are presented in a way "to teach me right from wrong; good from evil. These teachings deal with everyday life situations and are very beneficial for all, especially children and teens.
The simple way to study is to read the "Chapter" matching the "Day" of the month. That is, on day one of a month, read chapter one. On day two, read chapter two and throughout the days of a month. If you miss the study on a day, just skip to the chapter matching the current day of the month.
Not all months have 31 days, so you may read chapter 31 in addition to chapter 30 on day 30 or else skip chapter 31 until the next month.
This study plan provides a regular reading and study schedule. God will bless your efforts.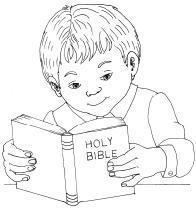 The Book of Proverbs (Narrated by Fred Coulter)