CBCG Video Sermons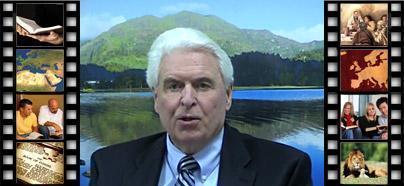 Latest Sermons

NOTE: Our videos are also viewable with Roku. Just add the Vimeo channel to your Roku device and you will have access to all these sermons on your TV.

God Honors Godly Repentance #2
Added March 26


The Hebrew/Scriptural Calendar Series
&
Please note: Many of these videos are unedited recordings of live sabbath services.
The reach of the Christian Biblical Church of God is world-wide, which makes it a blessing to have all of this information available to anyone--wherever he or she is--twenty-four hours a day, seven days a week.
We have had numerous requests for live-online Sabbath services. However, because of the scope of what we do, and the difference of the 24-hour timezones around the world, it is better that we have video recordings rather than live, streaming services.
Spring Holy Days 2015
Fall Holy Days 2014
Feast of Tabernacles
Spring Holy Days 2014
Fall Holy Days 2013
Feast of Tabernacles
Pentecost 2013 Videos
Videos for Spring Holy Days
Fall Holy Days 2012
Feast of Tabernacles 2012
Fall Holy Days 2011:
Pentecost 2011
Spring Holy Days 2011
Video List - Alphabetic
| | |
| --- | --- |
| | |
| | |
| | |
| FOT 1989 - Day 7 (Currently offline) | |
| | |
| | |
| | |
| | |
Fall Holy Days 2010 - Video